The author applied for and obtained a job with Papa to facilitate the writing of this review. The author received compensation for this article. All thoughts and opinions expressed are their own.
With the rising cost of groceries and fuel this past year, finding ways to make extra income for my family has been more important than ever. But as a mom of two school-age kids who also have extracurricular activities, it can be difficult to find part-time and flexible work that I can do around my schedule.
That's one reason I have really enjoyed working part-time as a Papa Pal since last summer. I've always had a caregiving nature. My parents were always involved in helping others and in the community and they passed that trait on to me. I have learned that caring for others and helping others gives me joy, and is so important in my life.
Companion caregivers – called Papa Pals – help many people. They offer companionship and support to older adults and people in need of a little help in their everyday lives. Papa Pals help with tasks like giving a client a ride to a doctor's appointment, helping a client with light housework tasks, and grocery shopping for the client. Papa Pals have the satisfaction of knowing that their work makes a positive difference in the lives of others.
Companion caregiving with Papa is a 100% flexible role – you choose when you work and how often you work. If you have an unexpected day off from your other obligations, you can open the Papa app, read through the available visits, and choose one that works for you. Each visit available shows the distance in miles from you and the length of time for that visit with the client. Most visits are less than 3 hours long. I log into the app each morning to look for available last-minute visits, which usually include a bonus.
The app is simple to use and tracks mileage for you – you simply click a button when you begin the commute and when you arrive. Once you're there, you click the "start visit" button to log your hours.
Papa pay is hourly, plus mileage and bonuses. Papa Pals in Arkansas earn a base rate of $13 an hour, plus bonuses. Many Papa Pals earn close to $20 an hour with the bonuses.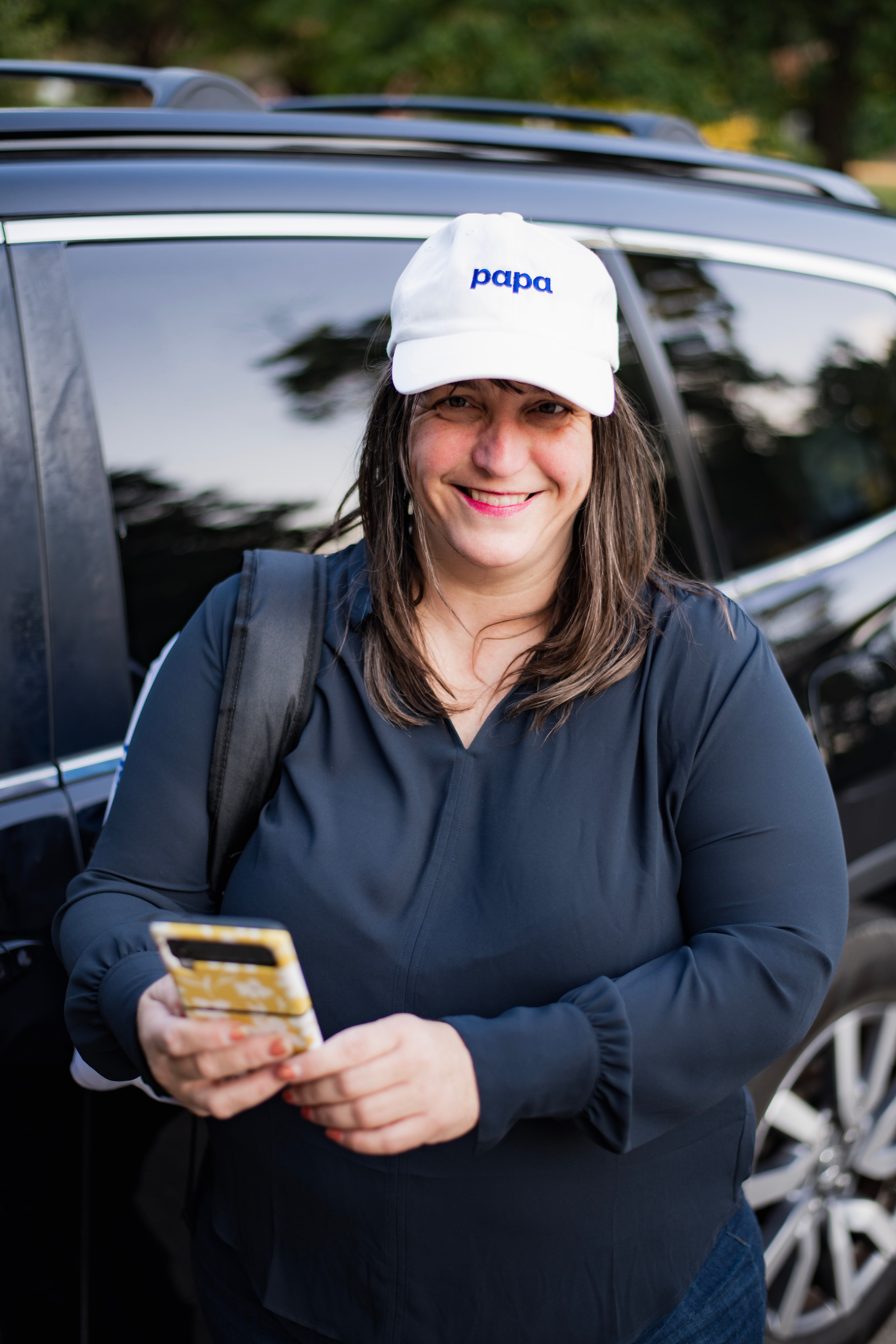 There are no formal qualifications needed to be a companion caregiver for Papa. If you're age 21 or older and often described as caring, friendly, and reliable, you already have some of the most important qualities of a great caregiver!
You will need to provide Papa with documentation such as an ID (like a driver's license or state ID card) and proof of car insurance if you plan to provide transportation. Papa will also run a background check (at no cost to you!).
Want to know more? Read more about being a Papa Pal now!